Abacus Accountants - Cheshire and North Staffs
Call us NOW on
01270 620791

or click here to email us
Abacus accountants is an established accountancy practice based in Cheshire and North Staffordshire. We combine expert knowledge gained from working as senior accountants in large businesses and apply this to the benefit of local smaller businesses.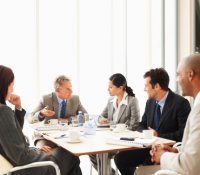 We are committed to keeping our costs as low and pass efficiency savings on to our clients to provide a combination of business finance excellence with competitive fees.Everything we do as accountants is carried out with excellence by knowledgeable staff. From bookkeeping and payroll to tax planning and business improvement programmes you can be sure that your business will benefit. Our clients receive practical straight talking advice that they can understand. It is in our interests that our clients are successful and we do everything we can to help that happen. We are Accountants for a wide range of businesses including:
Public houses
Roofing contractors
Florists
Farmers
Mortgage advisers
Construction services
Property investment
Garages
Furnishers
Taxi firms
Surveyors
Restaurants

Packaging manufacturers
Motor parts mfrs
Beauticians
Accident repair services
Training consultants
Kitchen retailers
Farm shops
Property management
Bakers
Car Sales
Hotels
Health services
Our comprehensive range of services for small business owners includes all you would expect from professional Accountants:
Year end accounts and tax returns for Limited companies, partnerships and sole traders
Specialist tax services (tax planning, HMRC enquiries, Capital Gains, Inheritance Tax, Self Assessment)
Start up advice
VAT and Book keeping
Payroll bureau
Company formation
Personal wealth management
Management accounts, costing and management information systems
Computer systems implementation
Company secretarial services
Get the accounting support your business deserves with Abacus Accountants
Abacus Accountants is a trading name of Accountants in Cheshire Limited.
Company registration number 05727671 in England and Wales.
Registered office: 2 George House, Princes Court, Nantwich, Cheshire CW5 6GD.